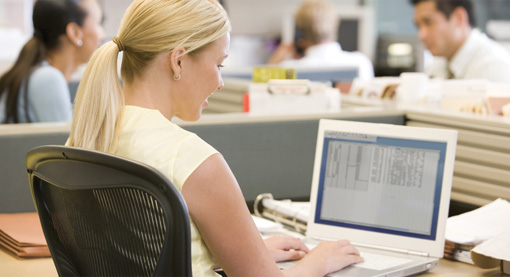 HydraFog™ Direct Room Humidifiers use patented dry fog technology to effectively humidify any size space.
Cost effective small footprint
Low maintenance alternative to ultrasonic humidification
Prevents electrostatic discharge (ESD)
Controller with real-time monitoring capabilities
Provides clean, healthy humidity to promote wellness and a comfortable environment
90% more energy efficient than traditional steam humidifiers
Integrated TriOBreeze™ sanitization maintains internal humidifier cleanliness
Easy installation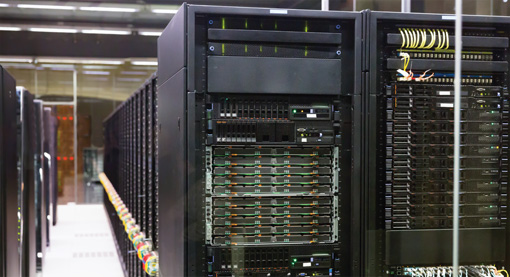 Intelligent Design. Simple to Maintain.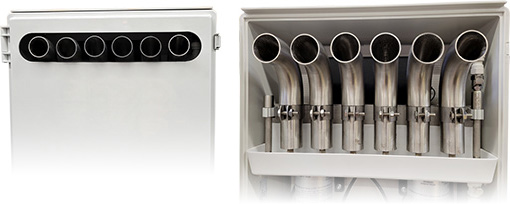 Precision Fabrication
Each unit is engineered for reliability and precision fabricated to ensure flawless operation.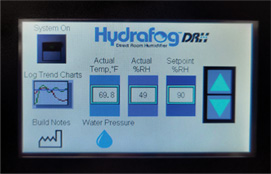 HydraFog DRH Specifications
Water Filtration
0.20 micron filter
Corrigan 100% KDF antibacterial filter
Reverse Osmosis and other water filtration options available
Reliable, High Pressure Pump
High efficiency fractional HP, 115 V motor
Plunger pump built to ISO 9001 standards
Compact design
Diffusers
Adjustable output and directionality
Clean, pharmaceutical grade stainless steel construction
HMI Touch Screen Control Display
NEMA 4X (indoor) display face
RJ45 Ethernet Port and USB-A Port (2.0) for data logging
PLC Control
(Programmable Logic Controller)
Interface with existing control systems
Custom programming
Remote monitoring available
Low feed water and leak detection
Humidity and Temperature Transmitter
Heated probe range 0-100% RH
Stable measurements in demanding climate conditions