Corrigan's advanced perishable solution VaporDry Mobile allows a precise level of humidity to be maintained during transportation.

A great solution for any mobile or transportation application that requires precise humidity.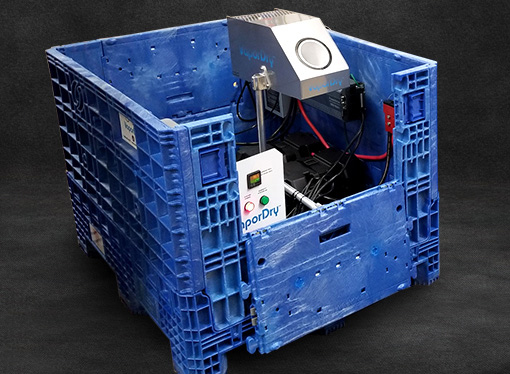 VaporDry Mobile Benefits
Remote monitoring capabilities
Largest volume of dry fog from a single system
Humidity fills space without wetting walls and floors
Does not require costly reverse osmosis water filtration
Precise and reliable humidification
Very low maintenance
Best industry warranty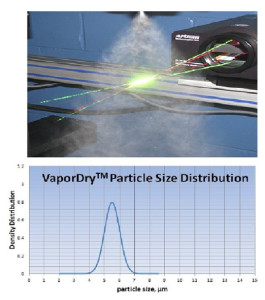 Controlled Dry Fog Particle Size Distribution
Our precision machined nozzle technology along with accurately controlled air and water pressures allow for droplet sizes as small as 2 microns and consistently well below a 10 micron size water vapor.
Using a 632.8nm HeNe laser diffraction Particle Analyzer that measures drop size based on the diffraction pattern of the laser caused by the water vapor passing through the sampling area, Corrigan optimized the parameters needed to consistently produce dry fog.
VaporDry™ produces dry fog particles that rapidly evaporate before saturating or condensing on any surface.
Protect materials during transportation with proper humidity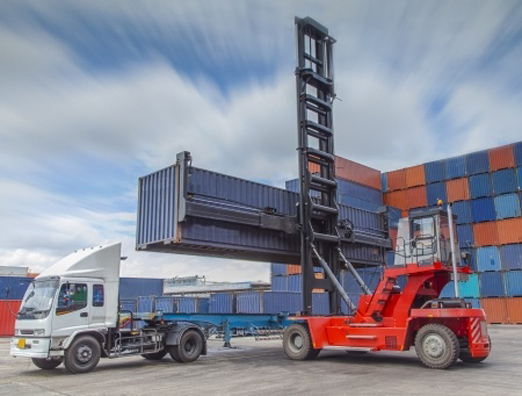 VaporDry Mobile's ability to maintain precise humidity levels within a given space allows for materials, electronics and machinery to travel without fear of being damaged.